Welcome Fabulous Flamingos!
Here is a welcome tour around school and our new classroom! Enjoy the rest of your summer break and remember to stay safe.
Miss Hill and Miss Deakin
My lovely flamingos…
It has been in interesting year to say the least… Even though it has been slightly more than a little different, I haven't enjoyed it any less.
You have been a flamzing class who I will remember for a very long time. Your bubbly personalities, creative minds and marvelous maths skills are amazing- you are all truly fantastic and unique individuals.
I wish you all the best as you leave Abbey Hill and start a new adventure at a new school. Please remember where I am and where we all are if ever you need a little support, advice or would like to share your successes. It is a real treat when past students come to visit- it makes us feel extremely proud. So please, don't be strangers.
For now, farewell, but not goodbye. We all wish you the best of luck. Stay safe and have an amazing summer. You all deserve a rest!
All our love and best wishes, Miss Hill, Miss Deakin and all the Abbey Hill staff. 🙂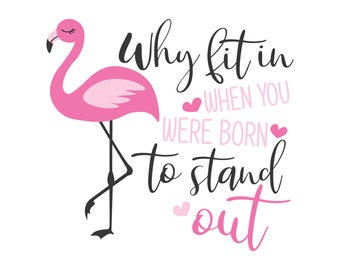 Optional Summer Work!
Year 6- you have worked extremely hard this year and definitely deserve a break. If you would like to start getting your brain ready for secondary school, I have popped a few activities on here and in the additional files for you to complete.
Maths
White Rose Maths is now complete for the year- check out BBC Bitesize for Year 6 activities to complete: https://www.bbc.co.uk/bitesize/tags/zncsscw/year-6-lessons/1
Times tables– You can keep practising on TTRS throughout the summer and I can track your progress. I have added some new Times Tables practice sheets into the additional files too!
Home maths activities- Have a look at the following website for quick and easy activities that you can complete why you are at home: https://thirdspacelearning.com/blog/fun-maths-games-activities-for-kids/
English
Take this time to watch Aladdin! A fabulous film- particularly the new Will Smith version.
Story starter-
The boy leant to his left and swooped around another corner. He never felt more alive than when he was on his magic carpet.
Finding a straight stretch of road he urged the carpet to top speed, sending plumes of dust from the ground all around him. He quickly approached a woman dressed in black carrying a bowl of fruit…
Task 1- Can you continue the story?
Task 2- Can you write instructions about how to fly a magic carpet?
READING-
Make sure that you are still reading lots over the summer holidays.
This doesn't always have to be a book, it can be a news article or a magazine- whatever you find the most interesting.
Here are 9 reading activities for you to complete throughout the summer:
Vocabulary Ninja!
Shinobi's!
I have added a few more booklets for you to look through over the summer- once you have learnt a new word try using it in everyday language with your parents. The more you use it the more likely you are to remember it.
Geography!
Congratulations– You have now completed all of the KS2 geography curriculum! Well done!
Here is a link to a fabulous website where you can complete geography quizzes! https://www.educationquizzes.com/ks2/geography/ 
This week, I would like you to complete the following quizzes:
History
You have now discovered all of the history content which you need to learn in KS2! Well done!
Over the next few weeks, I would like you to complete the following quizzes: https://www.educationquizzes.com/ks2/history/
If you would like to have a go at some of the other quizzes- have a go!
I have also set you the following Purple Mash tasks to complete this week, linked to these quizzes. Make sure you complete the reading too!
There are plenty of fun, educational activities for you to complete on Purple Mash over the summer.
PE
It is really important to stay fit and active so make sure that you are getting out in the garden and getting lots of fresh air as well as completing your daily exercise.
Now that you are allowed out on your bikes more often, make sure that you are sticking to the rules and staying safe!
Make the most of the next 5 weeks and get out and about!
Hello Year 6. Miss Digby here ( Take Five Champion!).
Please click on the link at the top of this page to show a flyer all about Take Five. I will be sending the passcode out by text so you can watch the  films of the different practices. You can also do your own . I know some of you already use these at home. Love Miss Digby
Fluent in 5, FLASHBACK 4 and Problem of the Day all now in Additional Files!!!