Hello Nursery boys and girls!
A Message to our new Nursery children
September 2020
We are really excited to see you all in Nursery in September.
Click the video below to meet your new Nursery Staff

A Message to our new Reception children
September 2020
All the Foundation Stage Staff are really excited about our Nursery children starting Reception in September
Click the video below to meet your new Reception Staff
Monday 20th July
Hello everyone……
We can't believe it is the last week before the summer! Some of you will be big Reception boys and girls and we will miss you so much. It has been strange not saying goodbye properly but don't forget to come and visit in September when you have grown.
We look forward to seeing all our Nursery boys and girls in September. Have a lovely summer and stay safe!
Your Nursery grown ups
Create the sounds of the weather
Find some objects around the house to make some sounds to match the weather. Pots and pans go crash like thunder, blow in a cardboard tube to sound like the wind.
Footprints
Use some toy animals and dip them in paint to make footprints on some paper.
Create a stick man
Did you notice the Gruffalo's child holds a stick man? Why not find some sticks to make your own! How could you connect them together?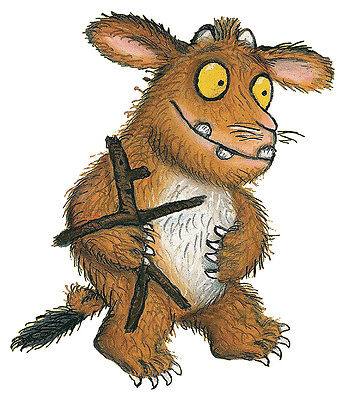 Finger Mouse
Use some paper to make a finger mouse. Is yours friendly or a big bad mouse?
Mark Making
Make marks, shapes, letters or numbers in any material you can find. Sticks in the mud. Fingers on a steamy window. Pencils in some glitter or sand.
Favourite Food
The mouse likes Gruffalo crumble. What do you like to eat? Talk with your grown up about different foods. Maybe you could try something new.
Story Time
Retell the story but use some sounds and actions. Tip toe, stomp, jump, climb, hoot, squeak, hiss.
Gaynor has sent me a list of the children who are joining in with Jo Jingles. I can see that there are lots of you who have still not signed up. please go to Jo Jingles Nottinghamshire on facebook and sign up  – you are missing lots of fun!
You can join in live sessions too! Sing along around 10:30 or why not share story time at 6pm!